PGK Dance WORKSHOPS Saturdays 1130am to 130pm 
June 23rd, July 21st and August 25th
"PAY WHAT YOU CAN up to $10"
TEAM TAUGHT by The PGK Dance Project Members
with Founding Director Peter G. Kalivas
CLICK below to REGISTER in ADVANCE as Space is Limited to 15 Dancers per Workshop  ALL LEVELS Welcomed!
http://thepgkdanceproject.org/summerworkshops/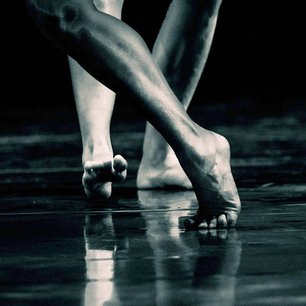 "San Diego's PREMIERE CONTEMPORARY COMPANY" 
Dance Spirit Magazine
Contact us @ Admin@ThePGKProject.org / 619-886-7924
______________________
CLICK IMAGE Below for Promo VIDEO for PGK DANCE
                                  
The PGK Dance Project was FOUNDED by Peter G. Kalivas in 1994 in Munich, German while he was performing with both The Bavarian State Opera Ballet and The Iwanson Dance Company.  During that time the company performed throughout Europe.  The Company relocated back to New York City and between 1997 – 2002 produced home seasons in New York City, toured across the US and Abroad. 2002 Mr. Kalivas relocated himself and the company to San Diego where they continue to produce some of the most diverse professional dance, often with "live" music programming featuring a variety of choreographers works performed by 7 stellar dancers.  The company continues to perform across the US and Abroad today with upcoming engagements for 2018/2019 including Santa Barbara, Orlando, Eugene, Las Vegas and Brussels, Munich and London. The PGK Dance Project's 2018 Season is funded, supported and sponsored by: the City of San Diego Commission for Arts and Culture, San Diego County, the City of San Diego, the California Arts Council, The National Endowment for the Arts, San Diego County Supervisor Greg Cox, City Council Members David Alvarez and Myrtle Cole, Dr. Stuart E. Schwartz & Karl Peterson, Dorothea Laub and other individual "PGK Partners" including: Eugene Morones, Tom & Linda Hines, Anthony Moore with additional support from Vertical Response, Office Depot, Culture Shock Dance Center, Discount Dance Supply and Public Architecture and Planning, sponsored by Veteran Tickets Foundation, Arts4Vets, Veterans Services Center at California State University San Marcos, the Diversionary Theater, the San Diego Art Institute, Learning Tree After School program, Urban Beats at TAY ACADEMY, Mission Hills High School, Helix High School, Radio Pulso del Barrio, San Diego Arts Foundation, Vanguard Culture, The San Diego Public Library, The Scripps Wellness Center, The Sherman Heights Community Center, The Horton Theater Foundation, San Diego Dance Connect, The Little Italy Business Association, Mission Federal Credit Union's ARTWALK Little Italy, The Diamond Business District, Primary Focus and The Artists Odyssey, The Mexican Consulate San Diego, CECArtsLink for cultural exchanges abroad, Food for Good, Job Corp San Diego, the San Diego Union Tribune, San Diego Performing Arts League, Bluefoot Bar & Lounge North Park, ArtProduce North Park, the COLOR BAR, ArtsNorthwest, San Diego Magazine, San Diego Theater Week, Arts for Learning, Rising Arts Leaders San Diego, Dance Resource Center Los Angeles, Malcolm X Library, US Bank, Arts for Learning, Point Loma Library, Media Arts Center, The Balboa Theater.  NeNe's and Irene Zazueta.com the "official" dance and dress shoes for PGK Dance and KIND PGK Dance's "official" snacks provider.