PGK DANCE 2018 our BIGGEST, Funnest most interactive SEASON EVER!!!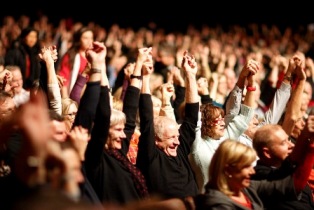 The "Official" World Premiere of 
"MASHED UP Songs & Dances"
at
The Lyceum Space below Horton Plaza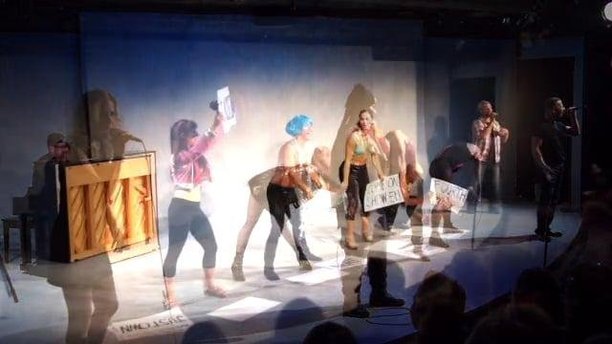 April 20th – 22nd 
(Featuring NEVER HEARD or SEEN Before Mash Ups!) 
Friday & Saturday @ 730pm & Sunday @ 2pm
Singers: Barbara Schoenhofer, Shaun Tuazon-Martin, Peter G. Kalivas
Dancers: Jessica Kelley, Kymmi Kellems, Martin-Anthony Dorado, Ron "RJ" Davis
Musical Direction & Piano: Rayme Sciaroni
Unexpected MASHINGS of Pop & Theater songs 
Audiences Can SING & DANCE ALONG!
@ 
79 Horton Plaza,
San Diego, CA 92101
Sponsored in part by The Horton Theatres Foundation
TIX: $25 General, $20 student/senior/military/veteran, $16 G
roups (5+)
 $11 pgk Dance Passport Members
CLICK Link to get TIX, ADDRESS, Parking Information
http://thepgkdanceproject.org/calendar/mashedup/
______________________________________
"San Diego Dances in the Diamond"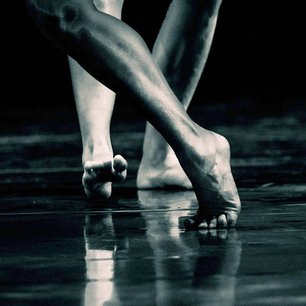 May 18th – 20th 
Friday & Saturday 730pm & Sunday @ 2pm
The PGK Dance Project 
"San Diego's PREMIERE CONTEMPORARY COMPANY" 
Dance Spirit Magazine
Performs New World Premieres and favorites by diverse choreographers alongside 
Guest Companies: Blythe Barton Dance & Davis Dance
This Outdoor performance on a refurbished City Lot 
features "live" music, Food Trucks
@
The Gathering Place
101 50th Street & Imperial Avenue
Sponsored in part by The Urban Collaborative Project & The California Arts Council, Diamond Business Association and Civic San Diego

 
TIX: $20 General, $15 student/senior/military/veteran,
$10 PGK Dance Passport
"$5 Suggested Donation/Pay What you Can for Diamond Residents

 
(includes 1st Drink)
CLICK IMAGE Above for TIX, FREE STREET Parking
__________________________________________________________
WANT to SPONSOR any of the above events for an exchange?
Contact us @ Admin@ThePGKProject.org / 619-886-7924
_____________________________________________________________
OPPORTUNITIES for ALL!
______________________________________________
$5 / PAY WHAT YOU CAN / Free 
PGK Dance Classes
Taught by: Peter Kalivas and members of The PGK Dance Project 
Tuesday Nights at Malcolm X Library 530-7pm thru May 15th
Just Show Up! Performance Opportunity for consistent attendees who want
Peter G. Kalivas trained at The University of the Arts & Pennsylvania Ballet (Philadelphia) and The Joffrey Ballet and The Alvin Ailey American Dance Theater (New York City).  He has danced, choreographed and taught worldwide since 1990.  His repertory dance company features a talented multi-ethnic core of dancers with their own qualities performing works by an equally diverse array of choreographers in both traditional and alternate sites made easily affordable and available to all.
________________________________________________
CLICK IMAGE Below for Promo VIDEO for PGK DANCE
                                  
The PGK Dance Project's 2018 Season is funded, supported and sponsored by: the City of San Diego Commission for Arts and Culture, San Diego County, the City of San Diego, the California Arts Council, The National Endowment for the Arts, San Diego County Supervisor Greg Cox, City Council Members David Alvarez and Myrtle Cole, Dr. Stuart E. Schwartz & Karl Peterson, Dorothea Laub and other individual "PGK Partners" including: Eugene Morones, Tom & Linda Hines, Anthony Moore with additional support from Vertical Response, Office Depot, Culture Shock Dance Center, Discount Dance Supply and Public Architecture and Planning, sponsored by Veteran Tickets Foundation, Arts4Vets, Veterans Services Center at California State University San Marcos, the Diversionary Theater, the San Diego Art Institute, Learning Tree After School program, Urban Beats at TAY ACADEMY, Mission Hills High School, Helix High School, Radio Pulso del Barrio, San Diego Arts Foundation, Vanguard Culture, The San Diego Public Library, The Scripps Wellness Center, The Sherman Heights Community Center, The Horton Theater Foundation, San Diego Dance Connect, The Little Italy Business Association, Mission Federal Credit Union's ARTWALK Little Italy, The Diamond Business District, Primary Focus and The Artists Odyssey, The Mexican Consulate San Diego, CECArtsLink for cultural exchanges abroad, Food for Good, Job Corp San Diego, the San Diego Union Tribune, San Diego Performing Arts League, Bluefoot Bar & Lounge North Park, ArtProduce North Park, the COLOR BAR, ArtsNorthwest, San Diego Magazine, San Diego Theater Week, Arts for Learning, Rising Arts Leaders San Diego, Dance Resource Center Los Angeles, Malcolm X Library, US Bank, Arts for Learning, Point Loma Library, Media Arts Center, The Balboa Theater.  NeNe's and Irene Zazueta.com the "official" dance and dress shoes for PGK Dance and KIND PGK Dance's "official" snacks provider.